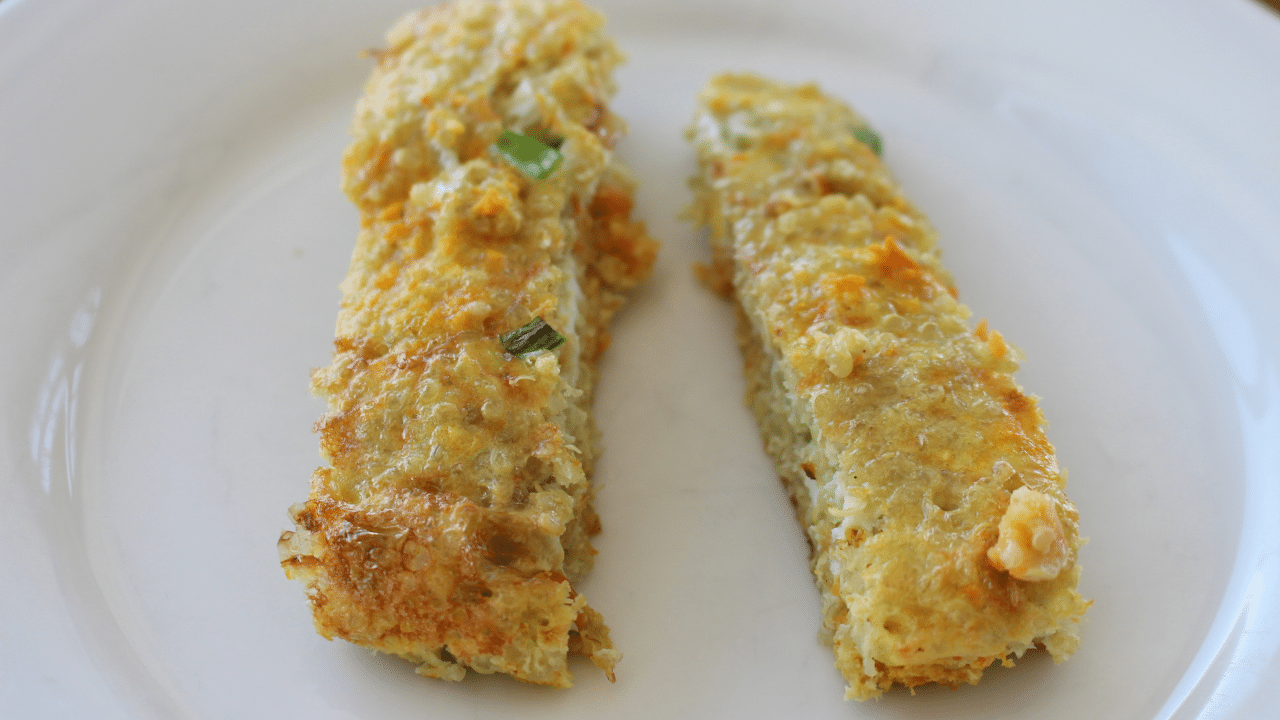 Baby-led Weaning Breakfast Ideas: Sweet Potato and Quinoa Breakfast Tortilla

Breakfast tortillas are a traditional Spanish dish. This one swaps the potatoes for sweet potatoes and quinoa to provide extra nutrition for your family.

It's a great way to introduce sweet potatoes and quinoa to your baby-led weaner. And cuts into the perfect-sized strips for them to grasp. My whole family loves this recipe too, it's not just for babies!
Sweet Potato and Quinoa Breakfast Tortilla
This is a family-friendly recipe, even your baby-led weaner can eat. This "breakfast" tortilla is great for any meal of the day. It contains just 4 ingredients (although cheese on top would make a tasty addition!). 
Just cut the finished tortilla into strips for your little self-feeder.
Ingredients
1

tbsp

oilive oil

extra virgin

2

cups

  coarsely shredded peeled sweet potato

about 1 medium

6

large eggs

beaten

1

cup

green onions

chopped

1.25

cups

cooked quinoa

cooled
Instructions
Preheat broiler, with rack set 4 to 6 inches (10 to 15 cm) from the heat source

In ovenproof skillet, heat oil over medium-high heat. Add sweet potato and cook, stirring, for 8 to 10 minutes or until softened.

Add eggs, green onions and quinoa, gently shaking pan to distribute eggs.

Reduce heat to medium and cook for about 8 minutes, gently shaking pan every minute, until eggs are almost set.

Place skillet under preheated broiler and broil for 1 to 2 minutes or until lightly browned. Slide out of the pan onto a cutting board and cut into wedges.
If you're looking for more recipes the whole family will enjoy, check out my book "The Parents' Guide to Baby-led Weaning". It includes 25 recipes for if you're just beginning baby-led weaning and 100 recipes for the whole family.
Jennifer House is a Registered Dietitian, author & mom of 3. From Baby-led weaning to picky eating and meal planning, she helps you to make feeding your family easier.