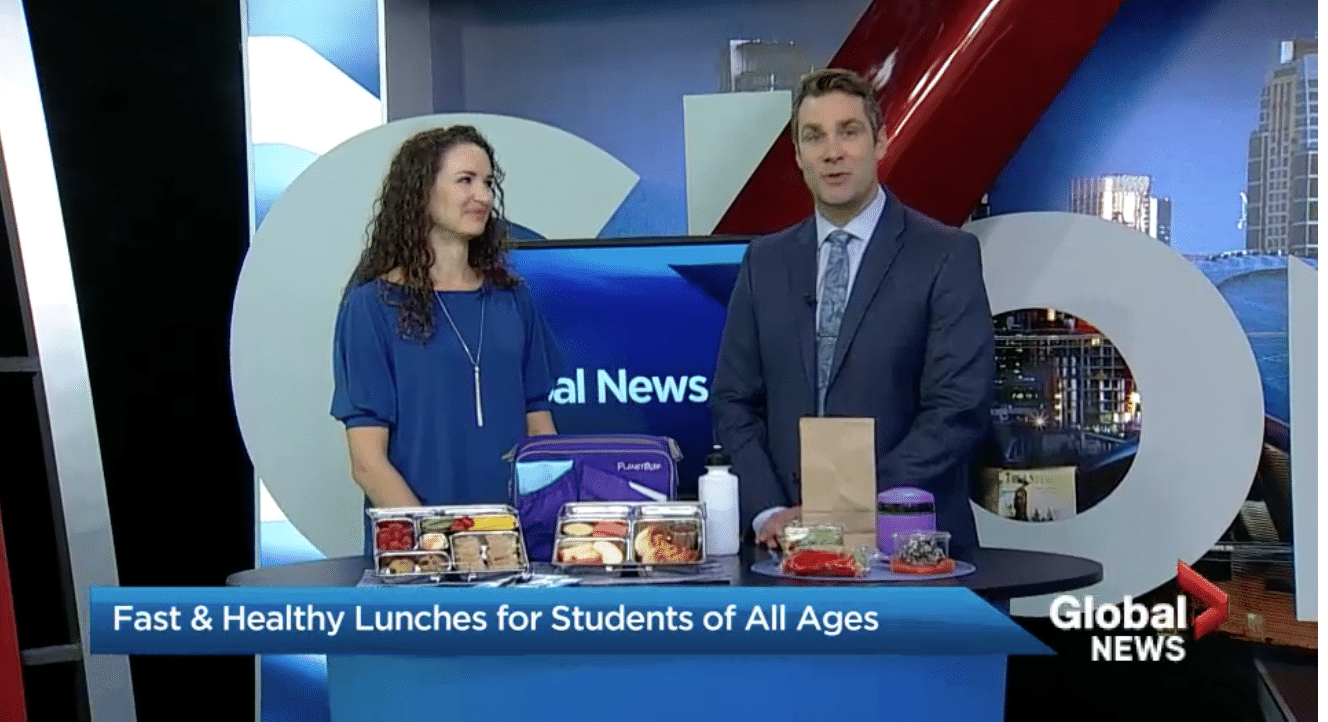 School lunches for kids of all ages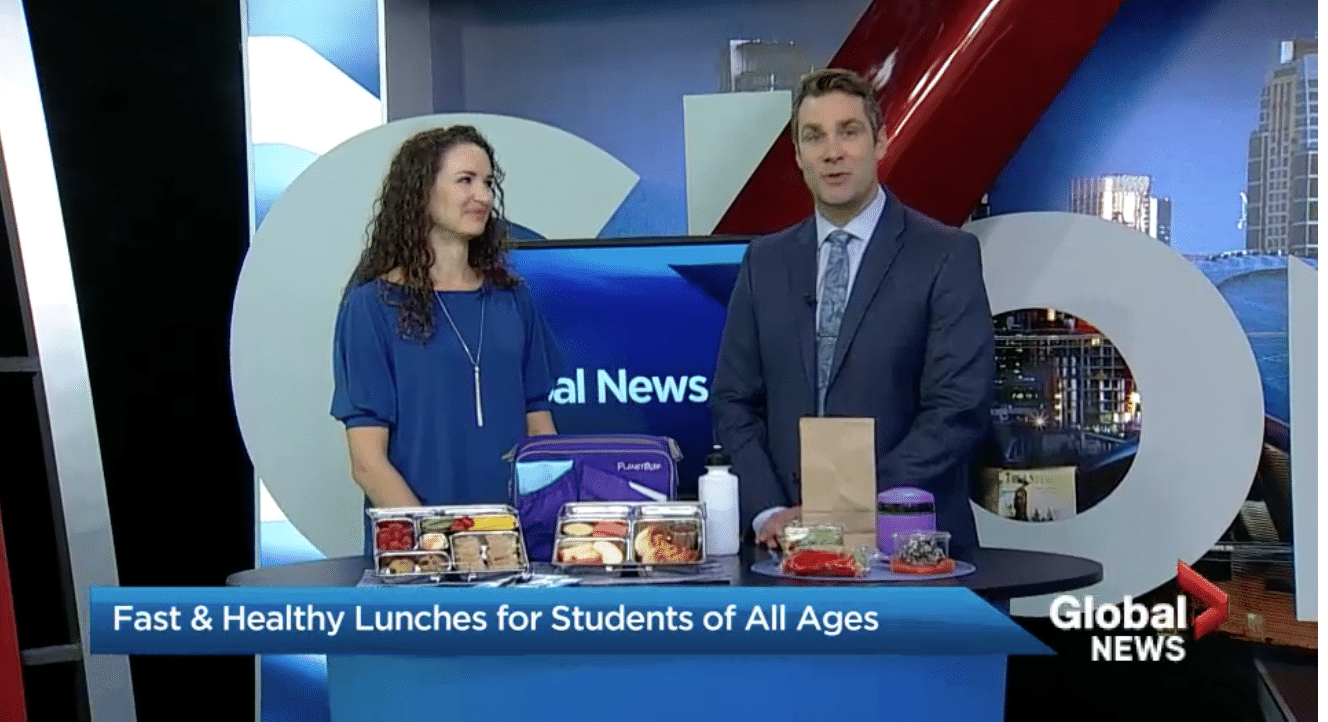 Check out the global interview here.
Welcome back-to-school again! Maybe you start the year gung-ho to make Pinterest-inspired, fancy home-made lunches all year long. And most of us are over that by oh….about day 3 of school!
Today I'm going to share some easy school lunches for kids of all ages. Homemade lunches, that still are healthy enough to provide them with the energy to feel and learn their best!
The Li'l Ones
It's super important that the preschool/kindergarten aged crowd can get into their lunches! Practice at home, to make sure they can open the containers and packages.
They also need food that's easy to hold and eat. Think finger-foods. Bento-style lunch boxes are fun and easy for kids of all ages.
In this lunch box, I've included finger-sized pumpkin seed butter & jam rolls and Avocado Blueberry Mini Muffins . Muffins are a great alternative to packaged granola bars. I make double-batches and keep a stock in the freezer.
I've also included some sliced veggies. Sliced fruits and veggies are more appealing and easy to eat that the full-sized produce. If you want to include a dip to make it tastier too, that's great!
Elementary aged
These kiddos start to have shorter lunch times at school, so it's still important that their food is easy to access and eat.
In this lunchbox, I've added Pizza Rolls and extra pizza sauce for dipping. These can be served cold or re-heated in the microwave (if your child has access to that at school). Here's the recipe: Pizza Rolls
For beverages, water is best. It's free, environmentally friendly (if you pack your own re-usable bottle), and sugar-free! If your school has a milk program, that's a good option too.
Jr/High School aged
Hopefully kids this age are packing their own lunch. Which means it has to be easy to grab and throw into their bag in the morning!
Keep sliced veggies at the ready in Ziplocs. And I also love keeping Energy Balls ready in the fridge, as an alternative to packaged snacks. Try these ones out: Prune Energy Balls
Instead of sandwiches, I often re-heat leftovers from the night before in a Thermos. The key to keeping it warm for lunch is to pour boiling water into the Thermos and letting it sit for a minute or two while you warm the leftovers in the microwave.
Another great idea is to make a large meal salad at the beginning of the week, and pre-portion it into servings. This one is a Quinoa Bocconcini Salad. But you can use any grain (pasta, rice etc), veggie and protein (leftover meat, beans, boiled eggs), and cheese that you prefer!
Hope that helps with some new ideas and recipes to fill those lunch kits! Want more ideas to make feeding your family easier? Join my free Facebook group The Nourished Family for daily inspiration and regular live trainings: www.thenourishedfamily.ca